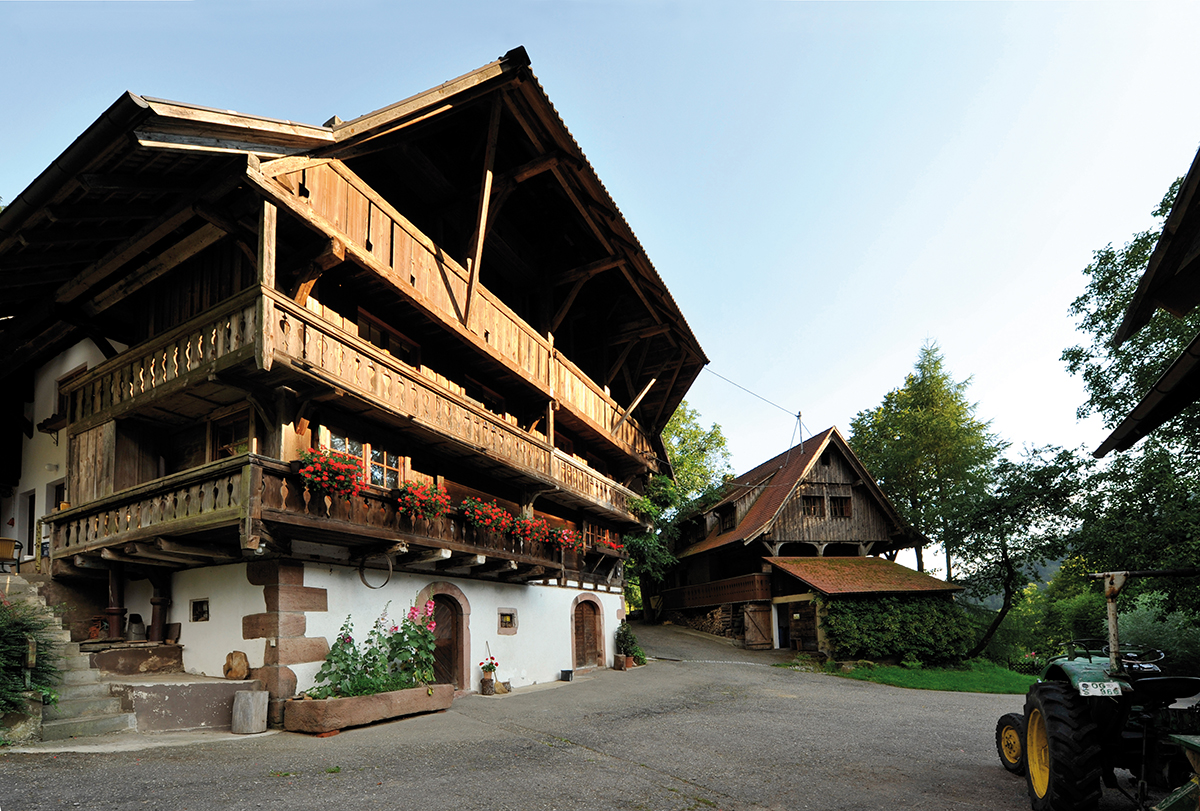 On our listed Black Forest farm we live by environmentally friendly farming with traditional versatility and variety. Farm life features work which changes from season to season.
Black Angus cows, goats, pigs and rabbits, as well as free-range chickens live on the farm. There are also several cats and of course a dog named "Wanda".
In addition to the livestock , the distillery and the apiary, forestry is also an important part of farm business.
For our guests of all ages we offer:
– Play space, sunbathing area and barbecue hut
– Viewing tower and playroom
– Storage area for bicycles and motor cycles
– The "Sauna in the Silo"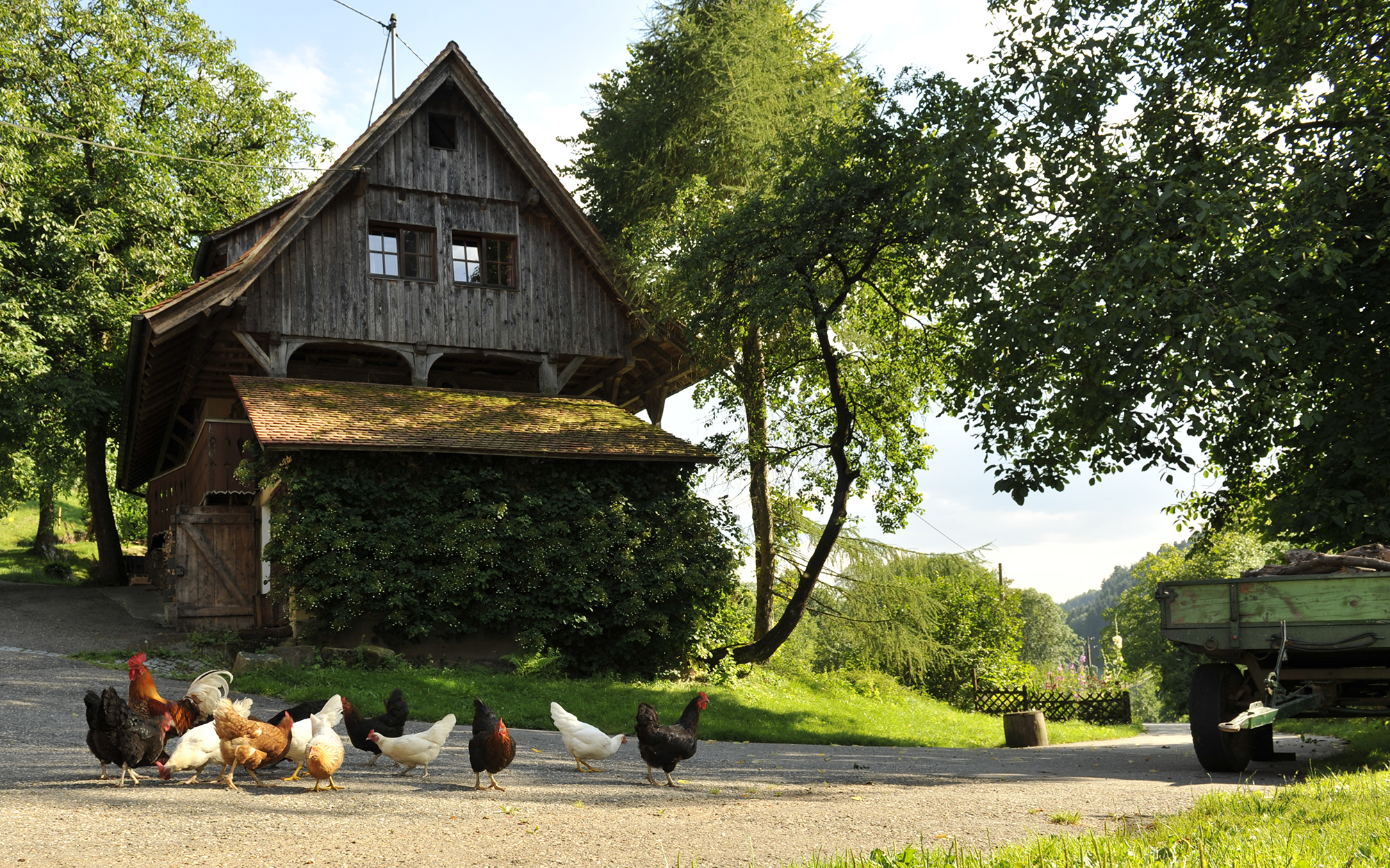 Idyllic courtyard:
Obere Schwaerzenbachhof lies at the end of side valley in an agricultural landscape. Meadow orchards and woods surround this typical Black Forest farm which is still much as it was originally. The environment is very inviting for walking and offers in addition to some lovely walking routes also some places to sit and relax with Black Forest flair.
Nature pure and simple:
In Spring the blossoming fruit trees are enchanting and in Autumn the leaves are a carpet of colour. Enjoy your summer holiday in the "German Tuscany" as the sun-drenched region of Ortenau is also called.